We specialise in helping people to cope with Borderline Personality Disorder (BPD) by teaching them how to control their thoughts, moods and emotions more effectively. The treatment programmes that we offer are centred on Dialectical Behaviour Therapy (DBT), which is based on Cognitive Behavioural Therapy (CBT). DBT has proven to be an effective treatment option for thousands of BPD sufferers in the UK and could make a big difference to the quality of your life too. If you have BPD and you would like to try our DBT therapy in Cardiff, please feel free to book an initial assessment right now.
We Offer DBT Therapy in Cardiff for Adolescents and Adults
Whatever your age, we have a DBT programme that is right for you: we treat both adolescents and adults in our DBT skills groups online. However, the adolescent programme follows a slightly different path to the adult one so we treat each age group separately. We enjoy a high degree of success with patients of all ages and would be happy to answer any questions you may have about the treatment options available for someone of your age.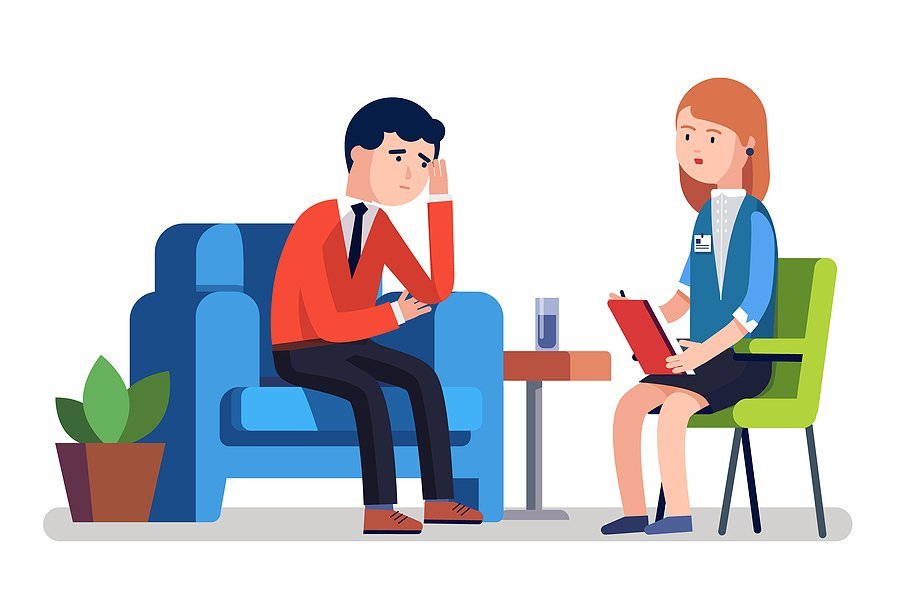 How Exactly Can DBT Therapy in Cardiff Help You?
If you have BPD, you won't need to be told how difficult it can be for sufferers of this condition to control their emotions, thoughts and feelings on a daily basis. Certain situations and events can trigger an emotional response over which you appear to have little or no control. Our DBT programmes have been created with the sole purpose of helping people like you to take back control of your life by learning new skills, techniques and strategies. The 4 core DBT modules are covered, teaching:
Emotional Regulation – How to manage your emotions at a time when they threaten to overwhelm you and affect your judgement.
Mindfulness – Living in the moment and responding in a measured way to the events and circumstances that you encounter every day.
Interpersonal Effectiveness – Interacting with others in a positive way and setting boundaries in your personal relationships. Techniques to help you tell people what you need from each relationship.
Distress Tolerance – Techniques you can use to navigate emotional crises more easily, without losing control.
Book Your Initial Assessment
Whether you would like to book an initial assessment or discuss DBT therapy in Cardiff in more detail, we invite you to get in touch with us now.
I have had so many years struggling with my anxiety and have seen a few professionals over the years but my time I have spent with Jason has really helped me become so much more confident in myself and I can't thank him enough for taking the time to understand my issues and giving me the best tools that will stay with me and help me to continue to grow and become a stronger woman. Thank you Jason.
Jack Christodoulou
2022-06-25
I would like to express my gratitude to Jason Ward for he's amazing help and getting me through dark times and into the light again. (I didn't think it was possible) many thanks life is better now.
Tallie Samuels
2021-08-10
I completed all four modules of the DBT course in 2020, and I can honestly say my life has been changed. I received so much support from Jason & Jerinda throughout my sessions, and I always felt like I was in a safe space with them. Throughout the course, I built up skills that I am still using today. I now find everyday life easier to manage; feel more in control of my emotional responses; am able to to tap into 'wise mind' rather than thinking in black & white; and I have a number of coping skills that make emotional crises easier to manage, when they do happen. This is the best course of therapy I have ever completed, and I have tried many different kinds in my lifetime. Thanks to the skills I learnt on the course, and to my own hard work integrating them into my life, I now live a life that feels worth living. Thank you.
Samantha Tran-Larkin
2019-11-26
I have completed 2 modules of the DBT programme so far and I can honestly say it has honestly changed my life. I am not a stranger to therapy. 2 years ago I started general psychotherapy following the birth of my 4th child as I developed what I thought was PND. I also had a volatile relationship. Because of my personal circumstances, things progressively got worse. When I started the DBT programme I was lost, angry, hopeless and saw this as my last chance to solve some crisis of mine. 2 modules in, I feel refreshed and optimistic. I understand myself more and get boundaries. I am more productive and for the first time in a long while I can actually say I am happy. I will most likely revisit certain modules for a little refresh and will continue to use my invaluable DBT skills everyday. Thank you Jason.
I was feeling insecure, anxious and depressed. I have joined the DBT sessions. I found it so helpful and effective. Before DBT, l wasn't aware of the skills. Jason and Jurenda are such amazing people with their knowledge and positivity. They were so supportive. They taught me the skills and motivated me a lot to use the skills. Gradually l felt l improved myself quite a lot and definitely l feel much better now than before. It also improved my self confidence. I am more aware of myself now than before. I learnt to be in wise mind rather than being too emotional or too rational. I want to thank Jason and Jurenda for their good work, support and kindness.
I've been working on my DBT skills with Jason for the past 9 months. In that time I have learnt enough repair damaged relationships with family, to begin to curb my unhealthy 'problem behaviours' and to start to build back up my self esteem and work on treating myself with kindness and compassion. I would thoroughly recommend DBT therapy, I think we all have a lot to learn from it. Without it and without Jason I wouldn't be where I am right now - I'm very grateful.
Jason helped me through a very low period in my life, I was depressed and anxious, using DBT skills helped resolve my symptoms.
Got the training last year here and I can clearly say I am much skilled in DBT. They have changed my skill and this course is really helpful. Thanks